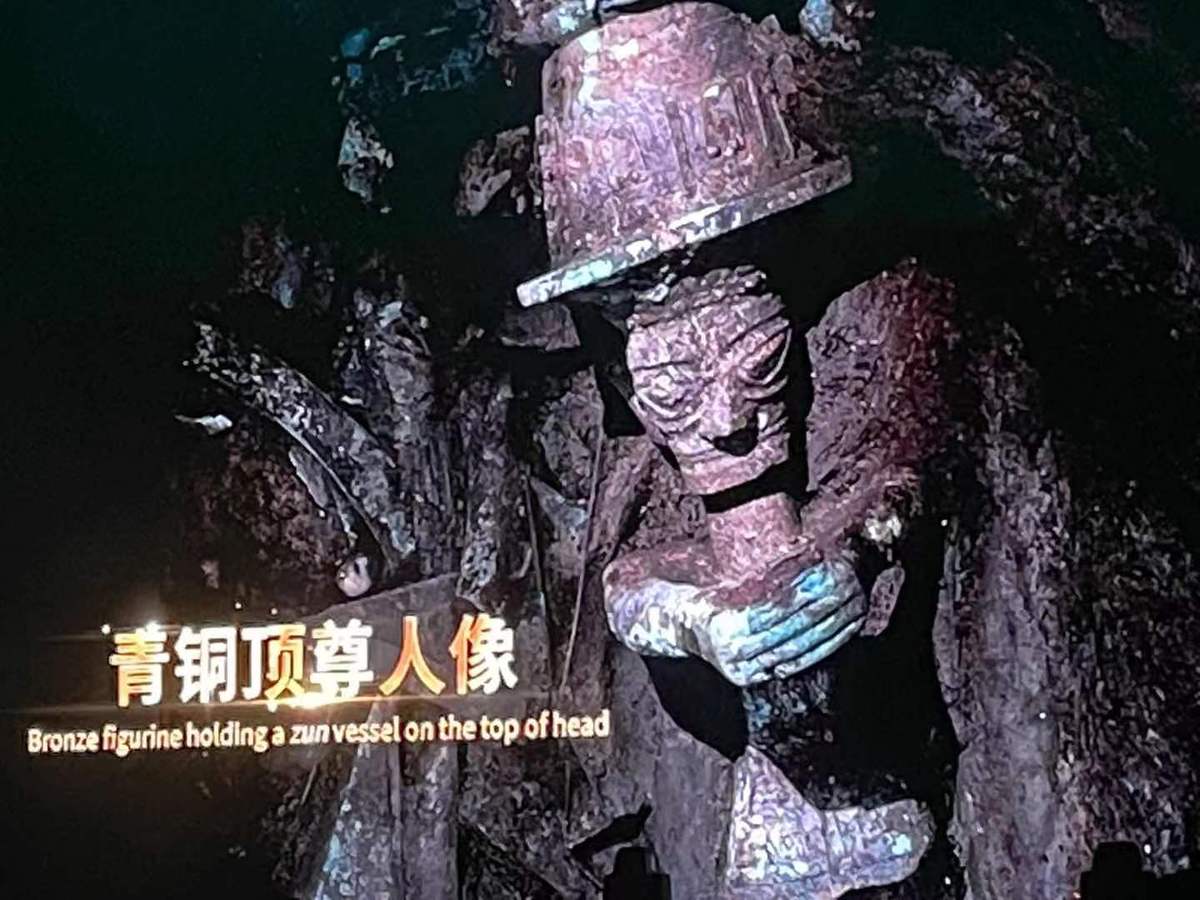 A bronze figurine holding a wine vessel on the top of head was unveiled at a global promotion activity of the Sanxindui Ruins site at Guanghan in Sichuan province on Friday Night (May 28).
The squatting bronze figure is 1.15 meters tall, wearing a short skirt and holding a zun vessel on the head. Zun is a kind of wine vessel in ancient China used for sacrificial ceremonies.
It's the first time a bronze artifact  that combines a figure with a zun vessel has been unearthed in China. The Sanxindui Ruins date back more than 4,000 years and more than 500 pieces of rare cultural relics related to ancient civilization have been unearthed.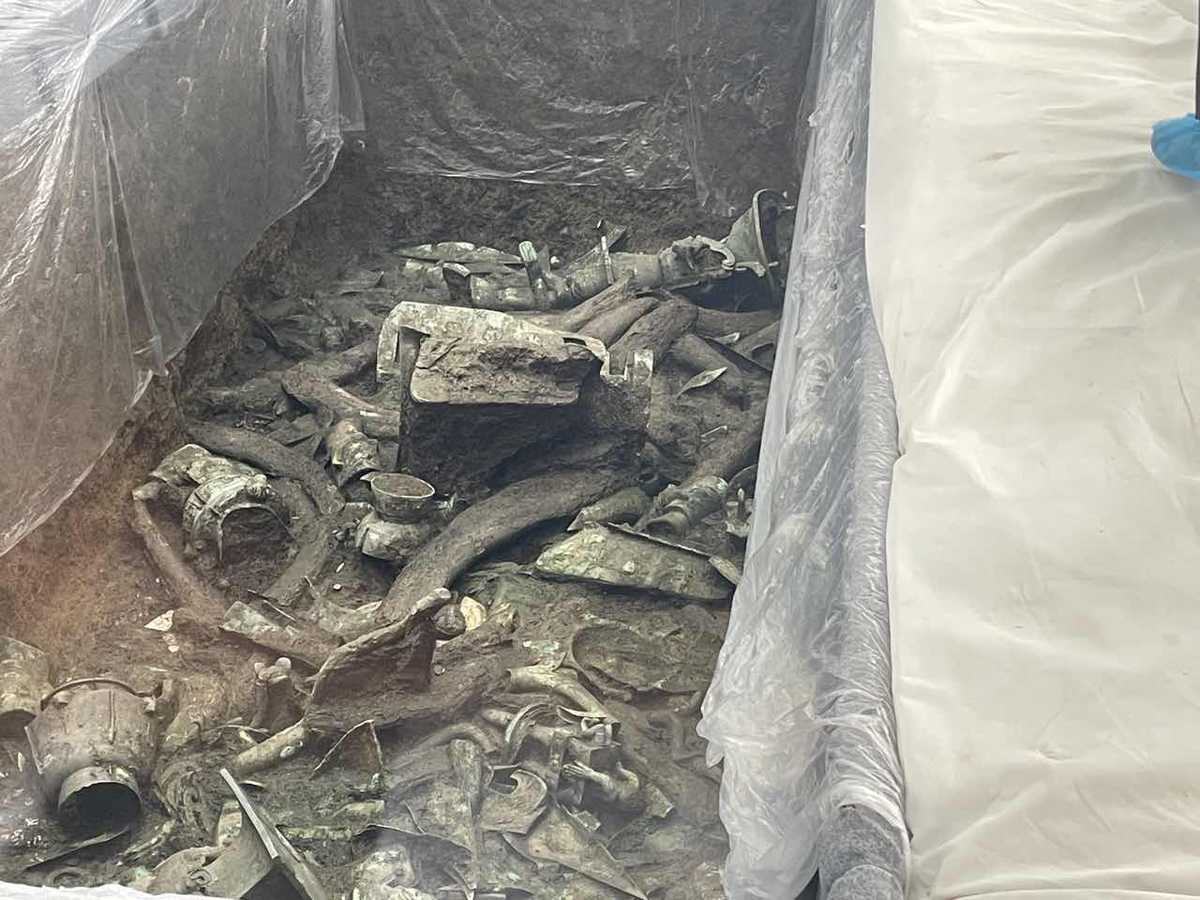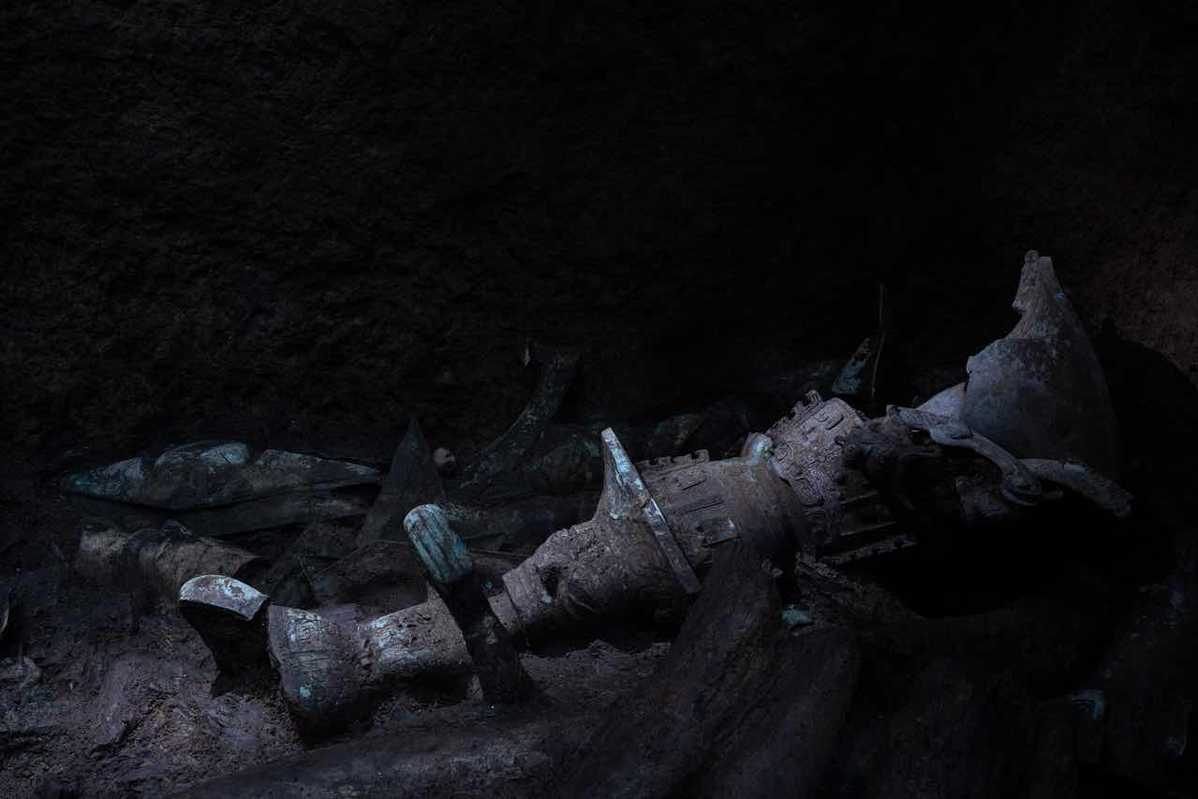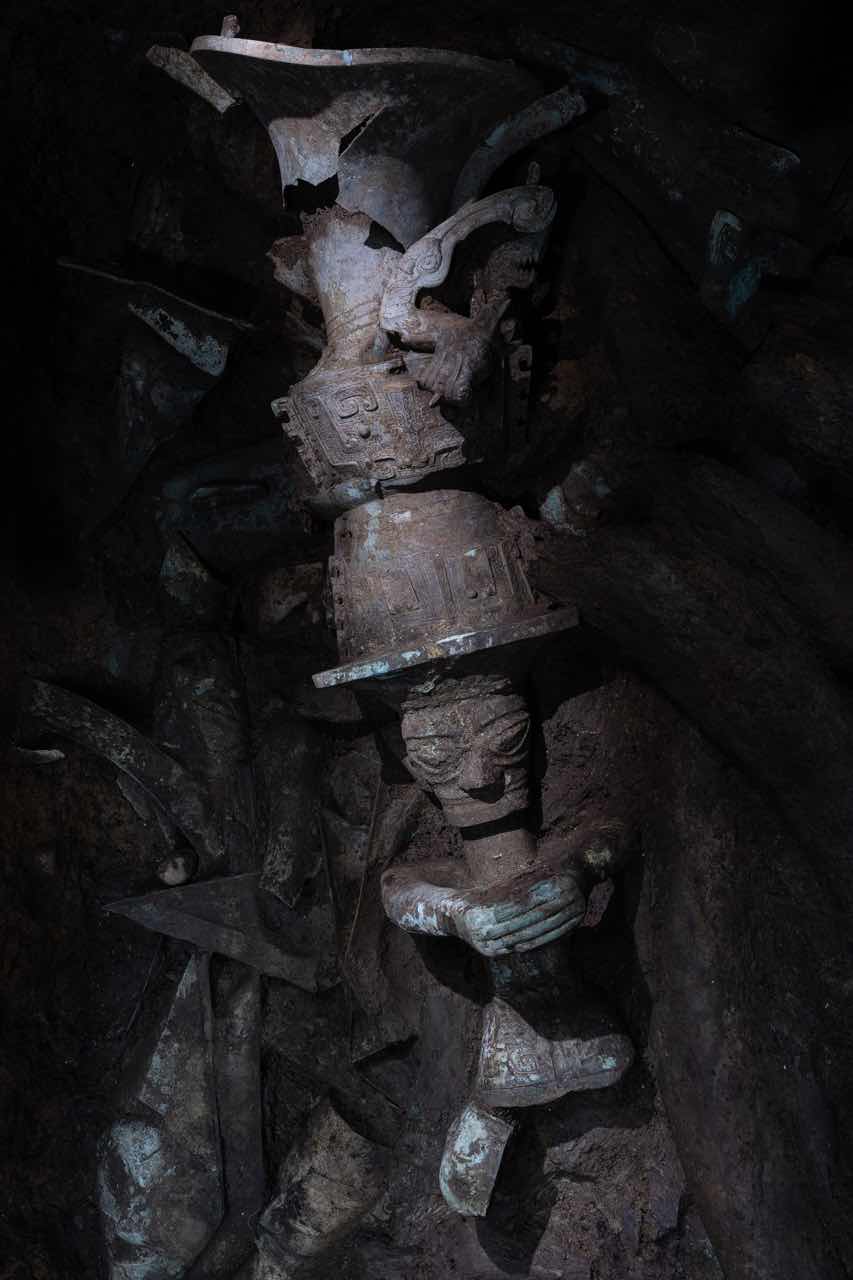 ---
Post time: Jul-01-2021